2021
Leave the mark
Erbusco
A meeting with cocktail in studio

Saturday 24 July 2021 you are invited to beppe bonetti's studio to verify, document and close a cycle of work, the
Variations on number 7
saturday 24 July 2021
h 17.00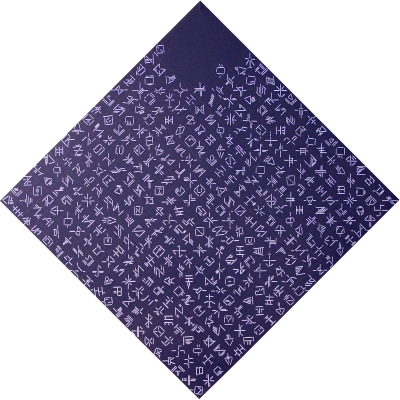 2020
Collezione Paolo VI
Brescia
IN_CONTEMPORANEA
Artisti in dialogo

Tre artisti, tre approcci all'arte, tre modi di rapportarsi con il tema del sacro
Videoconferenze gratuite sulla piattaforma Google Meet
Beppe Bonetti
sabato 21 novembre 2020
ore 16.30

Relatore del primo incontro del ciclo "In_Contemporanea" è Beppe Bonetti, artista bresciano la cui opera Metarazionalità è esposta nel percorso permanente del museo. Coerentemente con la sintesi di razionale e irrazionale che è tra i principi cardine del movimento della Metarazionalità da lui fondato nel 1982 con Rudolf Rainer e Milan Zoricic, il suo lavoro indaga l'orizzonte della spiritualità intrecciando la perfezione armonica della geometria e il mistero simbolico del numero.
2019
Moscow
NCCR
Geometry in the culture of the XX-XXI century.
The 100th anniversary of the Bauhaus
National Centre for Contemporary Arts
Mosca
24.10.19 - 41.11.19
Curators: Zsuzsa Dardai, Vitaly Patsyukov
In an international show dedicated to the 100 years of the Bauhaus, geomeric and constructivist works by various authors are exhibited, among them: Kandinsky, Malevich, Lissitzky, Rodchenko, Arden Quin, Moholy Nagy, Vasarely, Goncharova.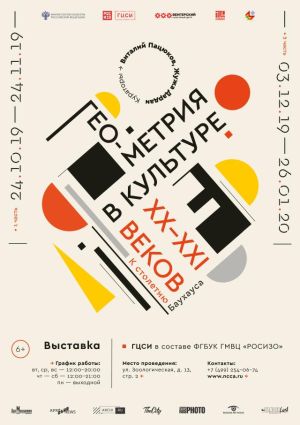 2017
Brescia
Ramera Arte Contemporanea
Aspetti della Metarazionalità
Galleria Ramera Arte Contemporanea
via Moretto 2/B Brescia
7 october - 11 november 2017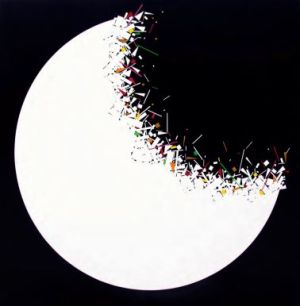 Variations on Parmenide's error
Acrylics on canvas, 150x150 cm
2012
Read the leaflet
2016
Bejing
Biennale China-Italia
Metamorphosis
Plastic Cultural Park
Manet Art Gallery
TaiHe Art Gallery
Opening 27 August 2016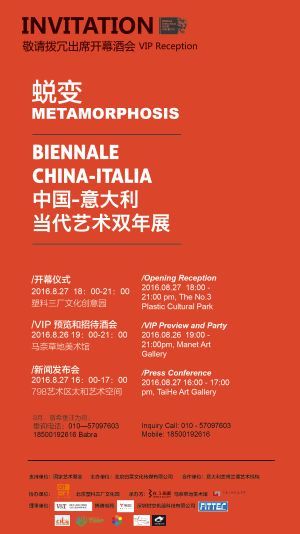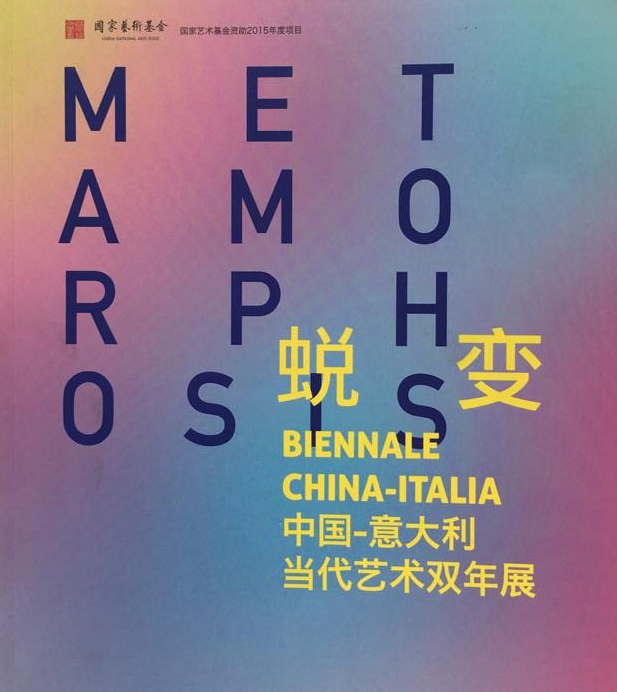 2015
Berlin
Konstruktiv + Inter + Konkret
Ungarische Botschaft
february - March 2015
On show: Beppe Bonetti (I), Jurgen Blum-Kwiatkowski (D/PL), Helmut Bruch (AT), Magda Csutak (RO/HU,D), Istvan Ezsias (HU), Janos Fajo (HU), Ingo Glass (RO/HU,D), Viktor Hulik (SK), Roland De Jong Orlando (NL), Heinz Kasper (D), Viacheslav Koleychuk (RU), Andre van Lier (NL), Akos Matzon (HU), Peter Paizs (HU), Janos Szasz Saxon (HU).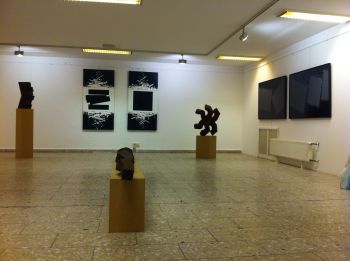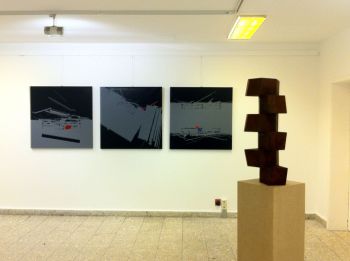 2014
Szentendre (Hungary)
Konstruktiv + Inter + Konkret
Muveszet Malom Szentendre
21 November 2014 - 26 January 2015
On show: Beppe Bonetti (I), Jurgen Blum-Kwiatkowski (D/PL), Helmut Bruch (AT), Magda Csutak (RO/HU,D), Istvan Ezsias (HU), Janos Fajo (HU), Ingo Glass (RO/HU,D), Viktor Hulik (SK), Roland De Jong Orlando (NL), Heinz Kasper (D), Viacheslav Koleychuk (RU), Andre van Lier (NL), Akos Matzon (HU), Peter Paizs (HU), Janos Szasz Saxon (HU).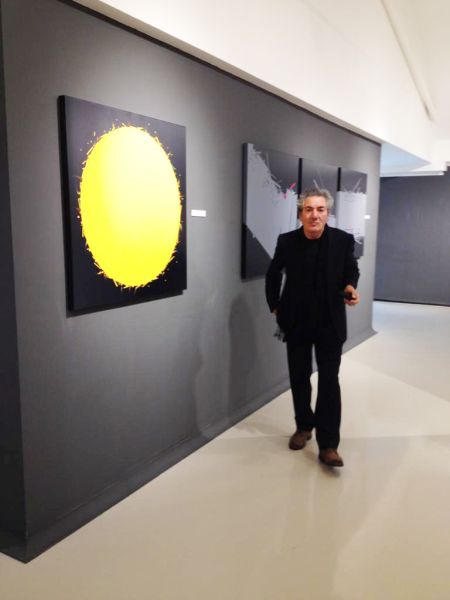 Beijing
Biennale China - Italia
28 june - 20 august 2014
To create a successful exhibition, the curator team used nearly 10 months to visit studios of 200 artists in Mainland China. They did interviews one by one and selected 48 artists to enter the 2014 Biennale China-Italia. They all have enormous influence in Mainland China with the approval of international market value; this includes young artists who have a lot of possibilities in the future. Although they aren't as well known as the other artists, but their independent spirit and unique language attracts the curators. There are also 43 Italian artists being selected. Overall, the art works focused on the topic of memories. This creates a big break through on visual language and connects the background of social life. Famous Chinese poet, curator, guest professor of Peking University and Jimei University, founder of Being 3 Art Gallery Mian Bu believed that: "
The artists discovered memories and created rhetoric of memories when facing their own history, the art history and the future
".
The topic of 2014 Biennale China-Italia is
Memories
. There's an old Chinese saying that stated: "
Good memories still don't beat the things you write down
". It means that no matter how good your memories are it's still hard to avoid mistakes and forget things since we are human, so it's always better to write things down. This old saying emphasized that things use words as a carrier to support memories; telling us the role of words in memories. Oscar Wilde once said: "
Memories is the diary that everybody carries around
."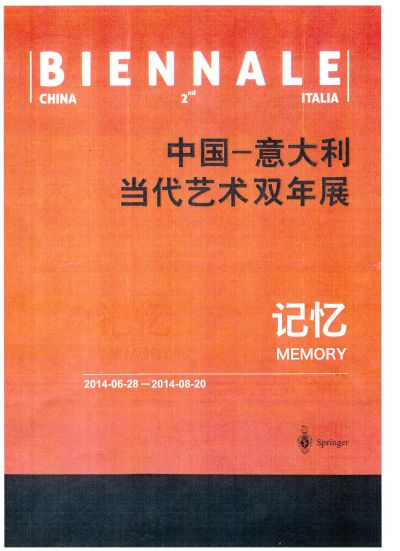 Beppe Bonetti is present in the Italian selection with the
Variation on 7 (n.1 e n.2)
cm 120 x 180
2012
Monza Villa Reale
Biennale Italia-Cina
20 Oct. - 16 Dec. 2012
Extended until 6 january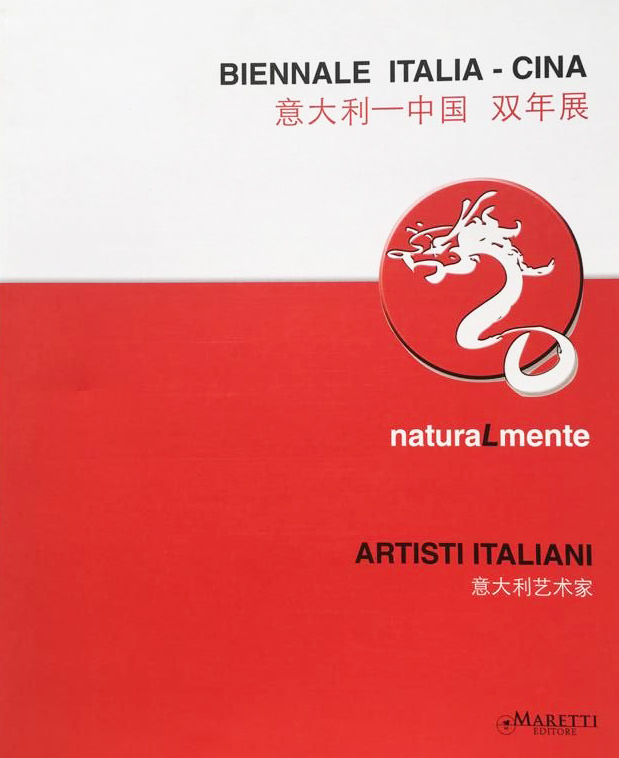 Beppe Bonetti
is present with a work
Celeste Impero. Variazione sul numero 7
cm 100 x 200
The Biennale Italy - China is also a kind of comparison between two ancient cultures, each artist is expected therefore that, in addition to showing the most updated and modern has conceived and how it is able to interpret the issues described above, he deepens the knowledge of their colleagues extracontinentali with the awareness of the importance of its role as an acute observer and a witness of his time.
Nature has always been a source of inspiration for artists. The artist has to put in evidence, regardless of medium or technique used, the inherent qualities and the fundamental role that nature plays in ensuring the existence of man. It can also be a complaint against the inconsiderate exploitation of natural resources. Culture and nature must be the future for everyone.
Berlin
Das Russiche Haus
8-23 march 2012
Art concret intelligible
Fredrichstrasse 176-179 Berlin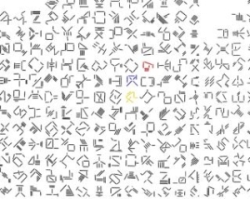 detail of
metarazionalità
, 1993 cm 390 x 130
On show 3 works from series
Metarazionalità Variazioni sul numero 7
, each work is 3 meters long.
Press release
2011
Venezia
Biennale di Venezia
54esima Mostra Internazionale di Arte
La Biennale di Venezia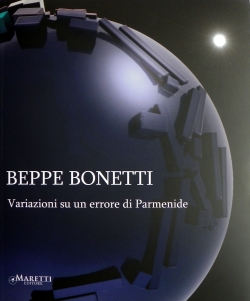 Exhibition catalogue
Variazioni su un errore di Parmenide
Ed. Maretti, 2011
Valmalenco (Sondrio)
Biennale
Seconda Biennale Internazionale di Scultura
June 2011
Valmalenco Church
Artists on show: Bonetti (Italia), Moisèe (Portogallo), De Jong (Paesi Bassi), Zecca (Italia)
All the sculptures are made of Valmalenco
serpentina
stone.
Milano
Galleria Scoglio di Quarto
Metarationality 2000-2010
Beyond ten years of a group
Beppe Bonetti
Rudolph Rainer
Milan Zoricic
3 march 2011
Opening: h 18.00
via Ascanio Sforza, 3
Download the leaflet
Download the catalogue
2010
Milano
Galleria Scoglio di Quarto
Ritratti di studio n.2
Group show
december, 17th 2010
Opening: h. 18.00
via Ascanio Sforza, 3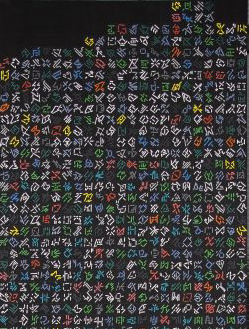 Details of
Variations on number 7
Presentation of photographs book made by
Enrico Cattaneo
, tests by
Stefano Soddu
.
2009
San Marino (Rep. of San Marino)
Solo Show
Metarazionalità
Beppe Bonetti Solo Show
curated by Michela Danzi
with the collaboration of Fondazione Valerio Riva
and Archivio Generale di Beppe Bonetti managed by
ARTantide.com
Mart Arte Contemporanea, Via 3 Settembre, 101/B
From 3 October 2009 to 25 October 2009
Group Shows
Brescia (Italy)
LUNA e l'altra
Galleria Colossi Arte Contemporanea
September - October 2009
Bombay (India)
Metarationality
The Art Build the World
with Arte Struktura (Italian Art Gallery)
September - October 2009
Teglio (Italy)
Nuovi Scenari. Rassegna Internazionale d'Arte
curated by Prof. carlo Franza
Palazzo del Comune and other sites
From 18 July to 15 September 2009
Zbaskyn (Poland)
Experiment Festival
Galeria Baszta
Osaka (Japan)
Solo Show
Solo Show at
Tsuchiya Contemporary Art Gallery
Hünfeld (Germany)
Solo Show
Solo Show at
Modern Art Museum
Beppe Bonetti. Metarationality
19 April 2009 - 30 May 2010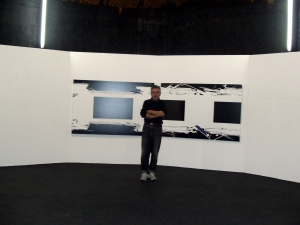 Hünfeld is located between Kassel and Frankfurt and the Museum is dedicated to concrete and constructive art.





2008 Brescia

Catalogue Raisonne

27 November 2008 h 18.00

AAB Gallery Associazione Artisti Bresciani

Presentation of the Catalogue Raisonne Vol. I

Download the invitation Brescia (Italy)

Group Show

29 novembre 2008 - 14 gennaio 2009

Galleria Colossi

In caso di Nebbia...

Artists on show: Alviani, Bertini, Bonalumi, Bonamini, Bonetti, Christo, Crippa, De Molfetta, Dufrêne, Hains, Lugli, Malquori, Mondino, Nigro, Nitsch, Pascali, Piacentino, Pistoletto, Rapetti, Rotella, Scheggi, Spoerri, Turcato, Villeglé

Forlì (Italy)

Art Fair

from 21 to 24 November

Padova (Italy)

Art Fair

from 6 to 10 November

Verona

News Exhibition

Metarazionalità Beppe Bonetti

Solo Show at

Artantide.com

Via Germania 14 Verona (Italy)

curated by Marika Vicari

from 4 to 31 October 2008

from monday to friday hours 10-12 13-18

or to make an appointment

[+39 045 8622389 / +39 347 1048959]

The Archive of Beppe Bonetti will have the job of catalogue all the artworks made by the artist and make the publication of all the volumes of the General Catalog.

Officially inaugurates the General Archive of Beppe Bonetti, that will be at disposal of all the collectors and passionate to do the filing of the artist's artworks and to follow the files realted to certifications of authenticity.

The Catalogue Raisonne is available on request by e-mail: ufficio.stampa@ebland.it

Tel. +39 045 8622389 fax. +39 045 8648798






2007


Shanghai
Studio d'Arte Valmore Vicenza
Expo Shanghai
19 September - 25 October 2007
L.I.G. Last International Group Metarationality
Beppe Bonetti, Giosuè Marongiu, Rudolph Rainer, Milan Zoricic


Montichiari (Brescia)
Centro Fiera Montichiari (Brescia)
21 - 23 September 2007
Plublisher Campanotto presents:
L.I.G. Last International Group Metarationality:
Beppe Bonetti, Rudolph Rainer, Milan Zoricic




Beppe Bonetti works and lives in Franciacorta
North of Italy
For information and contacts:

beppe@beppebonetti.it






2020
Gesto Zero
Brescia Cremona Bergamo
Istantanee 2020
Museo di Santa Giulia
Brescia
01.08.2020 - 20.09.2020
Museo del Violino
Cremona
01.10.2020 - 01.11.2020
Ex Chiesa di Santa Maria Maddalena
Bergamo
18.03.2021 - 02.05.2021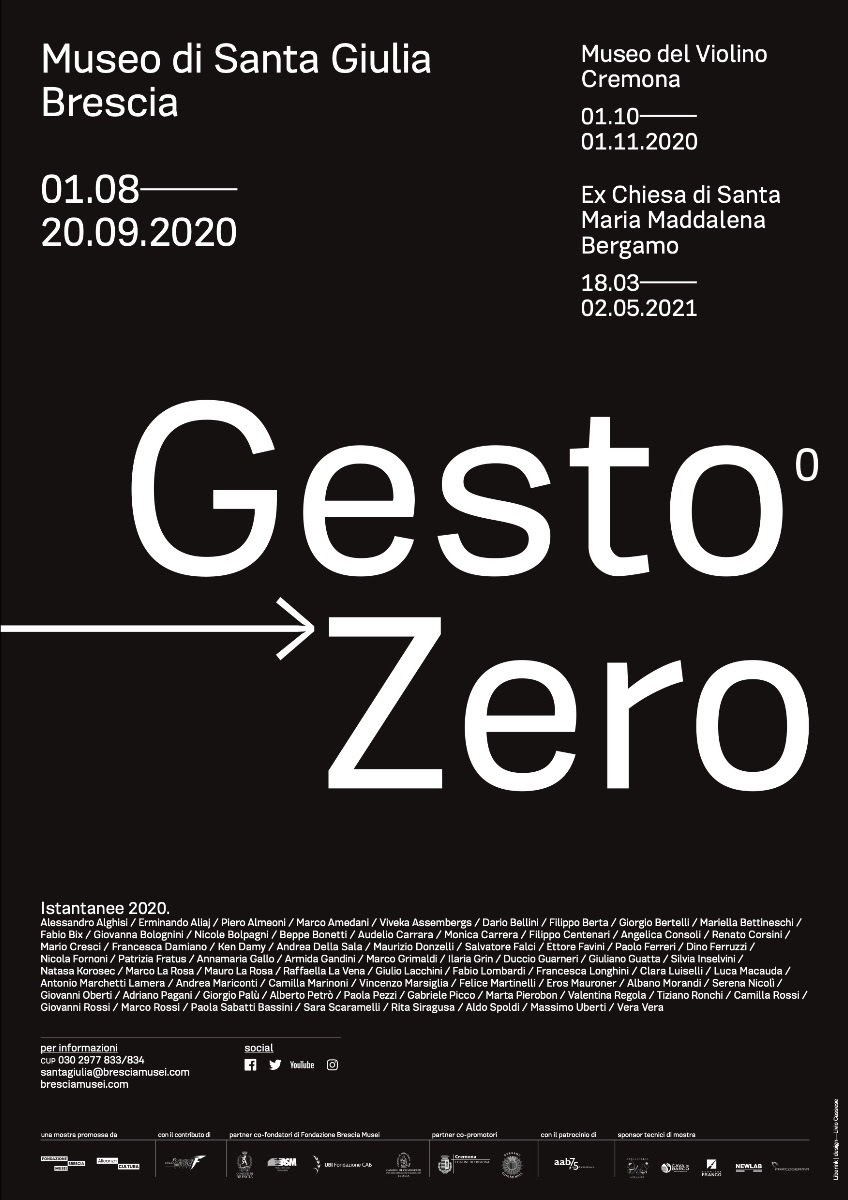 Press Release
2019
Rovato (Bs)
Ex Filatoio
Aspetti della Metarazionalità
Ex Filatotio
Corso Bonomelli, Rovato
19 april - 21 aprile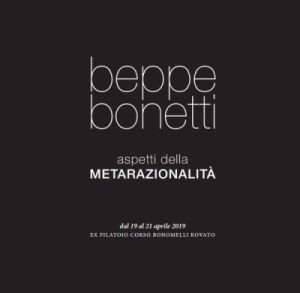 Read the flyer
2017
Milano
Galleria Scoglio di Quarto
Quattro
Beppe Bonetti, Roland De Jong, Heinz Kasper, Stefano Soddu
Galleria Scoglio di Quarto
via Scoglio di Quarto 4 Milano
Opening 3 march h 17.00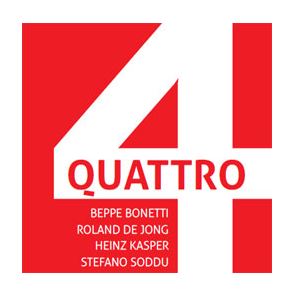 Read the leaflet
2016
Catalogue
Variations on 7
It's out now the new volume
Variazioni sul 7
Graphic design by: Luciano Salodini
Writings by: Beppe Bonetti, Rudolph Rainer, Ilaria Bignotti, Luca Zaffarano.
... we can say that with a METARATIONAL approach to the problem we can reveal an infitive quantity of ideas and possibilities on which we can base a new, exact and casual form of vision, and that's exactly why also more "truthful"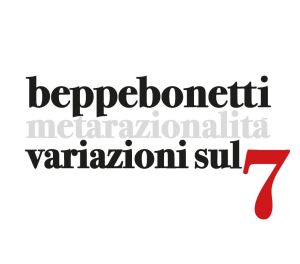 Minsk
Gruppo MEM
National Centre for Modern Art
9 marzo - 30 aprile 2016
On show 8 artists: Beppe Bonetti, Hellmut Bruch, Roland De Jong, Heinz Kasper, Zoya Lucevich, Olga Sazykina, Konstantin Selikhanov, Pavel Voinitski.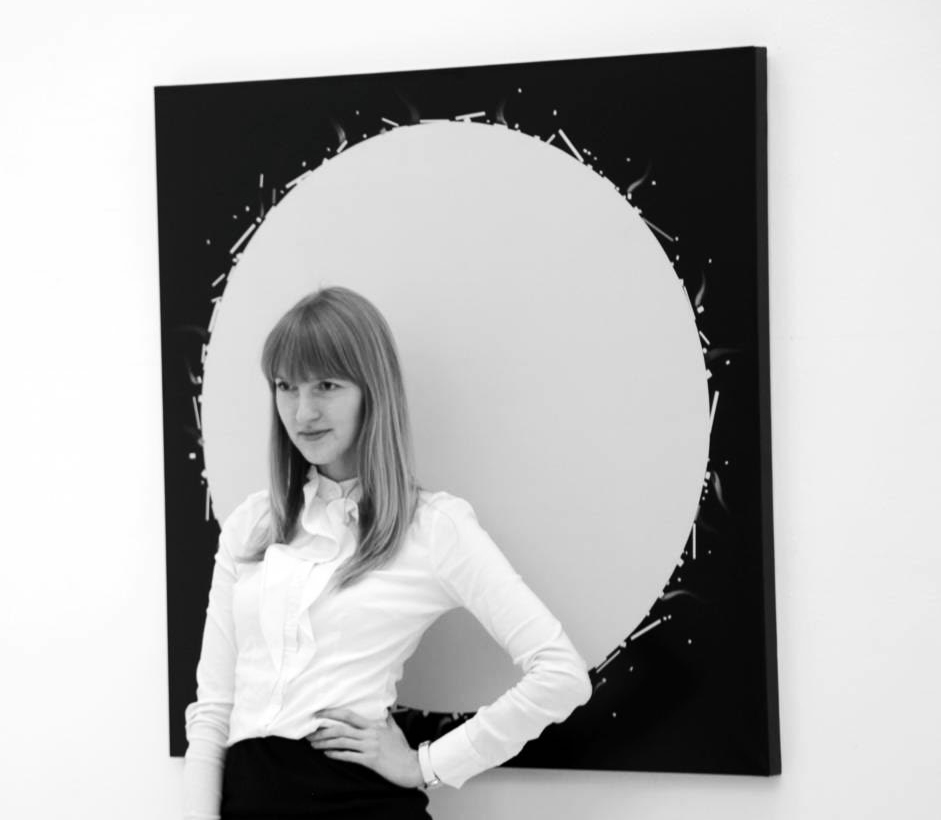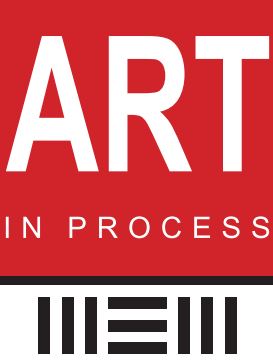 Read the leaflet
2015
Torino
Biennale Italia-Cina
27 june - 4 october 2015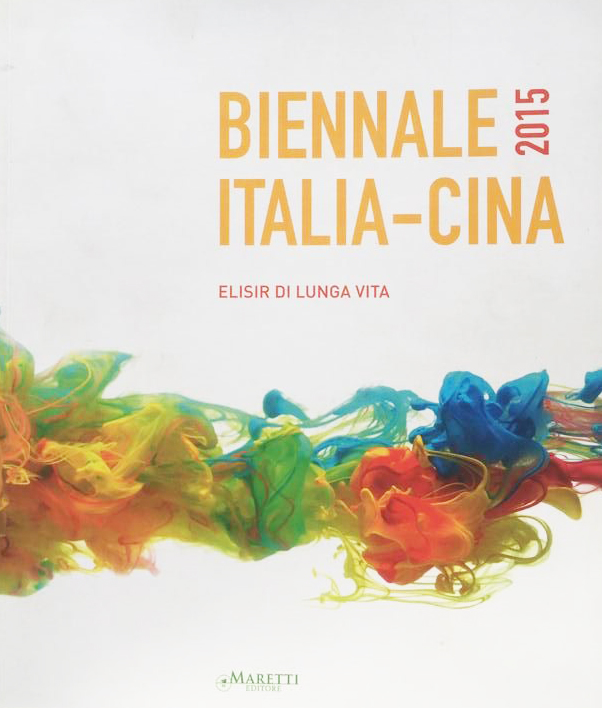 On show
Chinese artists
: ai weiwei, ai xudong, cang xin, chen danyang, chen wenling, deng jianjin, fan bo, feng ling, feng zhengjie, he yongjun, he yunchang, hu jieming, hu renyi, hua qing, huang he, huang xiaoliang, jiang heng, ji wenyu, jiukou zouzhao, ke huang, lan zhenghui, li gang, li wei, li zhangyang, liang ban, lin jianfeng, lin jingjing, liu jiahua, liu yi, lv peng, ma brothers, meng huang, peng jian, ren hongwei, sui jianguo, tian taiquan, wei ligang, yu ying, yu youhan, zhang huan, zhang zhaohui, zhao nengzhi, zhou changyong, zhu xiaodi.
Italian artists
: asdrubali gianni, ballestra maria rebecca, barzagli massimo, benati davide, bertin marco, bolognesi marco, bonamini eros, bonetti beppe, bonfa' carlo, cardinale alessandro, caretto andrea e spagna raffaella, castelli fabio, chiesi andrea, consorti paolo, d'andrea maria elisa, demetz peter, de paoli gianni, dosselli alessandra, felisi manuel, fiore enzo, forte duilio, furnari maria teresa, galante loredana, gentile gianfranco, ghiotti bepi, gonnelli federica, gori cristina, gr. in lab, gradi marco, guerresi maimouna, hartea raluca andrea, inferrera pina, leonardi rosalba, magri giovanna, mandelli cristina, marangon stefano, martinetto simone, mendini alessandro, mezzadri matteo, montani matteo, moro marica, mottola piero, mu chiara, mustica nino, neira dario, pasini carlo, peretti matteo, perone peppe, pezzino de geronimo rossella, pignatelli daniele, pinotti mauro, pistoletto michelangelo, pusole pierluigi, quarone sonja, quber, restelli silvia, serse, edoardo tresoldi, tania brassesco & lazlo passi norberto, uccelli barbara, vinti matteo, zagara fiamma, zanin marco maria, zannier alessandro, zeni laura, zorio gilberto.
Catalogue published by Maretti
2014
Museo della città di Chiari
Beppe Bonetti
Aspetti della metarazionalità
1 - 24 febbraio 2014
Inaugurazione 1 febbraio ore 17.00
Orari: ven, sab e dom
10.00-12.00 / 16.00-19.00
Per gruppi o scolaresche l'artista si rende disponibile per visite guidate
Prenotazione al num. 339 1264340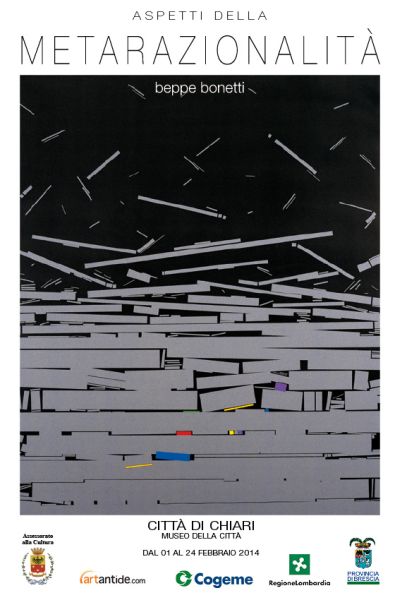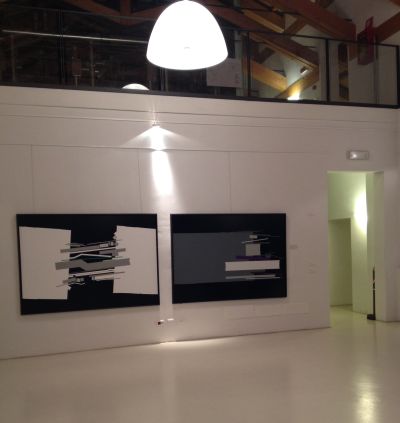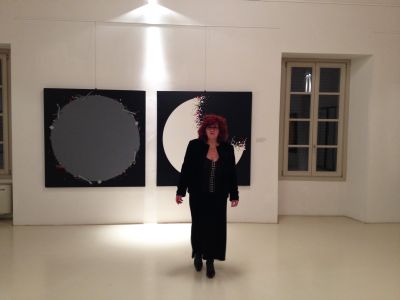 2012
Sibenik Croatia
L.I.G. Metarationality
Bonetti Rainer Zoricic
Galerija Krsevana - Petra Nakica
14 - 31 August 2012
Introduction by Gabriella Brembati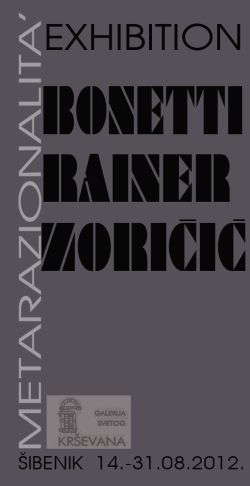 Kyoto
Art Fair
27-29 april 2012
Beppe Bonetti (solo)
2011
Liassidi Palace Hotel
Venezia
16 September 2011 - 14 October 2011
Variations on Parmenide's error
Curator Valentina Barotto
In collaboration with
Artantide.com
Opening Friday 16th September h. 19.00
In the presence of the Artist.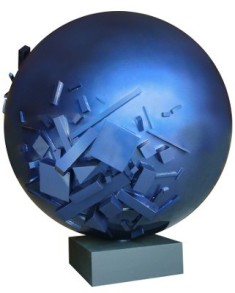 Beppe Bonetti
Sphere for La Biennale
Venezia
La Biennale
54th International Art Exhibition
La Biennale di Venezia
Syrian Arab Republic Pavillon
Commissioner: Christian Maretti
Curators: Sandro Orlandi and Fabio Anselmi
Site: Isola di San Servolo Palazzo della Provincia
Preview on 1-2-3 June 2011
The title chosen for the exhibition is:
ILLUMInations
It will be presented 3 steel spherical big sculptures together with works of the cycle
Variazioni su un errore di Parmenide
, paintings and sculptures expressly created for La Biennale di Venezia.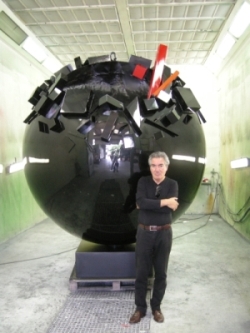 beppe bonetti sphere for la biennale
Bergamo
Bergamo Arte Fiera
Stand Galleria ARTantide (VR)
13 to 17 January 2011.
2010
Chiari (Brescia)
Fondazione Morcelli Repossi
Metarationality. Variations on number 7
Beppe Bonetti Solo Show
march, 7th - april, 9th 2010
Opening: sunday 7th march 2010 h. 10.30
via Varisco, 9 Chiari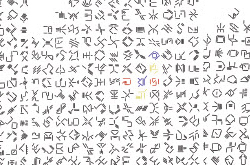 A detail of a
variation on number 7
Download the depliant
Download the critic essay written by Ilaria Bignotti
2009
Malcesine
Garda Lake (Italy)
Solo Show
Beppe Bonetti. Metarazionalità
Castello Scaligero, Sala della Residenza Scaligera
11 April 2009 - 14 June 2009
Exhibition promoted by Colossi Arte Contemporanea with collaboration of Malcesine Town Hall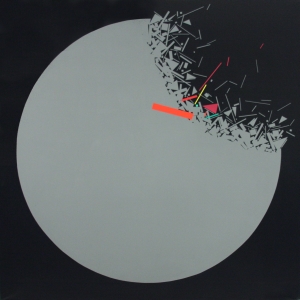 Download the press release
Download presentation written by Ilaria Bignotti
Milano (Italy)
MiArt Now!
Modern and Contemporary Art Fair
FieraMilanoCity
17 April 2009 - 20 April 2009
Beppe Bonetti with Bruno Munari, Edoer Agostini, Getulio Alviani, Vincenzo Balena, Marcello Morandini, Victor Vasarely, and european group, from Gruppo N to Gruppo T, from Sperimentale P to GRAV on show in the space of Valmore Studio d'Arte, Vicenza
Brescia (Italy)
Solo Show
Metarazionalità Variazioni sul numero 7
Solo Show at Biblioteca Queriniana, via Mazzini 1
from
7
January to
7
February 2009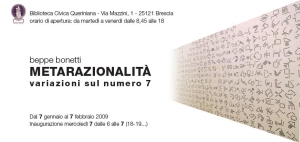 Download the press release
2008
Salò (Italy)
News Exhibition
LIG Metarazionalità Beppe Bonetti
Opening 7 July 2008
Palazzo Coen, Salò
Milano (Italy)
MiArt
Catalogue Raisonne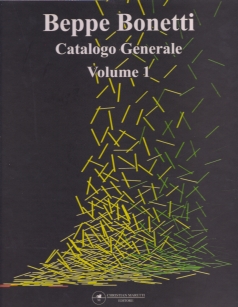 Se vedere è già di per sè un atto creativo, è con tutta la sua ricerca artistica che Beppe Bonetti (Brescia, 1951) tiene viva la tensione dualistica tra l'ordine e il disordine, da lui definita con il termine Metarazionalità. I suoi lavori, fatti di sostanze che sono forme e per lo più segni (variopinti segmenti che frantumandosi generano altre forme compatte) e di accidenti quali colore, struttura tattile e forma visibile, sono raccolti oggi da ARTantide.com in questo primo volume del catalogo generale, concepito in parte come una retrospettiva e in parte come una rassegna che si proietta sul presente poichè unisce nuovi lavori a quelli eseguiti nell'arco di quarant'anni.
Title: Beppe Bonetti. Catalogo generale vol. I, Christian Maretti editore, 2008.
Hard Cover, pagine 256, dimensioni cm 28 x 24 e suddivisione cronologica in 11 sezioni.
Critical Essays: R. Rainer, B. D'Amore, G. Segato, G. Dorfles, G. Di Genova, E. Crispolti, C. Franza, F. Fournier, G. Xuriguera, E. Bonessio di Terzet, M. Conti, B. Bonetti. Progetto grafico: Michela Danzi, Sandro Orlandi.
Malo (Italy)
News Exhibition
Museo Casabianca di Malo
Vicenza
16 December 2007 - 10 January 2008
L.I.G. Last International Group
Beppe Bonetti, Rudolph Rainer, Milan Zoricic
2007
Osaka
Tsuchiya Contemporary Art Gallery
Beppe Bonetti, Gunther Forg, Takahiro Kondo
29 June - 30 July 2007